Coffee & Gossip
By Marsha & Molly

May 25, 2020

05/25/2020 - My squirrels have to shelter in place and social distance - I call this swim day. Sitting on the edge of the water bowl, leaning down to take a sip and just relaxing on the edge. Hawk can't swoop down since Ranch Mom is cleaning horses. No Hawk - No Squrriel Covid - no little covid squirrel mask needed today. Yep, good day!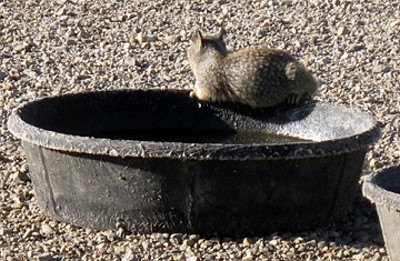 05/18/2020 - Now since you are all engineers I have a pop quiz. First clue - below is the old blue 10 cu ft. wheelbarrow. Second is my happy, new greeen one that is only 4.5 cu ft. Third - Picture them filled with horse manure (I didn't want to gross anyone out with horsehit filled bins) See under the picture to continue this quiz!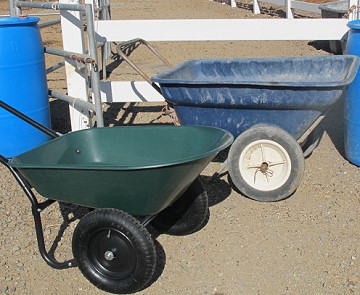 Okay now, 1) steep hil 2) Me at 70 3) Which one can I push further up the hill? 4) How dumb was this quiz! grin! BUT the moral of the story is that it may take me more trips up that hill, but it sure is easier pushing up hill with that smaller green one!
05/11/2020 Okay, I am into the baby squirrels BUT I now noticed 3 bobcats on the property. SO, guess what they like for dinner! UGH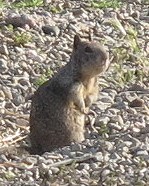 05/04/2020 - It is BABY bunny time of year and baby squirrel. Okay baby rattle snakes BUT they meet a bad ending if they come on the property, sad but true. SO back to bunnies, and squirrels!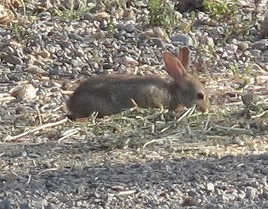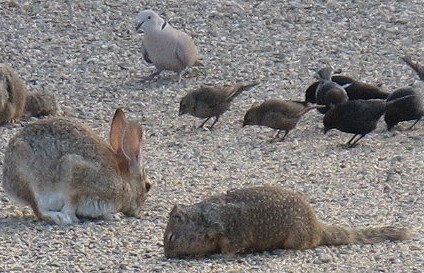 04/27/2020 - SEE, even the cattle can do social distancing! They moo to each other and have grazing togethether BUT at a safe MOOOO distance.
NOW on a scale of 1-10 how dumb was this post? NO, I don't want to know your answer to the question!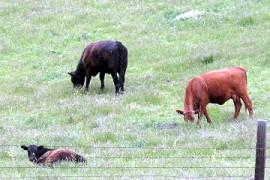 04/20/2020 - Just wanted to post one of my favorite older pictures and YES he is still on the ranch - they are now nesting! Will have little owlies!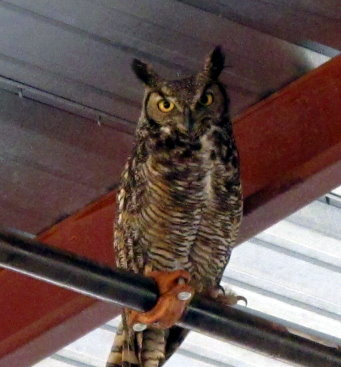 04/13/2020 - Okay, due to the information about clouds and the question of why all the cloud pictures you will be pleased that I have a picture of Romo trying his Virus Mask or his look of What Is She Trying To Put On My NOSE?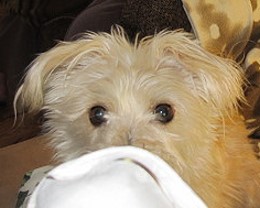 04/06/2020 What was that collective groan of oh NOT another cloud picture??? Well, shelter in place and it's raining - the horses are in their stalls - birds are somewhere until feed. SO, that leaves the only changing thing right now between rain and shelter in place is clouds! C&C Clouds and Coffee. BUT my husband said he will move the Kubota so I can get it in a good picture - WOW that's exciting - NOT! So be prepared for Shelter In Place Tractor Pictures!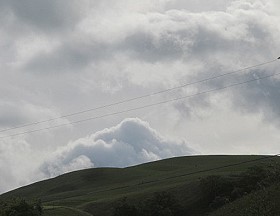 03/30/2020 - Has anyone noticed the more bird seed you leave out the more show up. This is like some weird algorithm - the more I add - the more they add. Maybe I can make them take a number and call it out for them to have a seat at the bird food area. Anyway, it is raining - there is no pictures to take SO here is the latest cloud picture - I know you are all sick of cloud pictures plus the same view! BUT, when you are retired you tend to do weird hobbies - this month it apparently is clouds.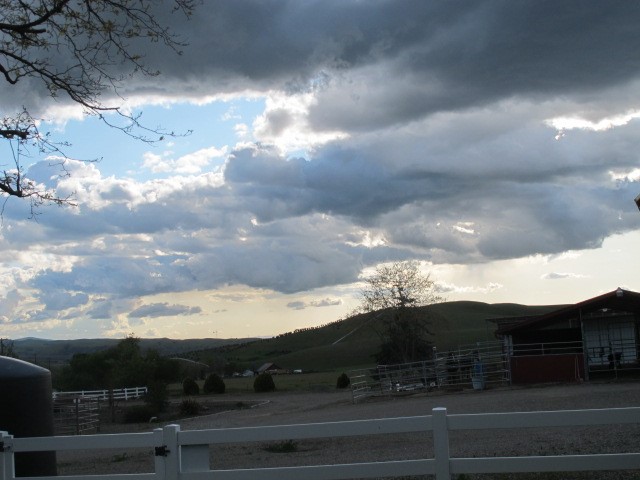 03/23/2020 - We are on Covid-19 stay at home. I tell Don, "Governer just declared we have to shelter in place." Don thought he should have also said "If you shelter in place with your wife, you are prohibited from wearing your hearing aid." NO, I didn't yell at him! Why yell when he won't really hear the full volume! AND below is my picture of clouds on the ranch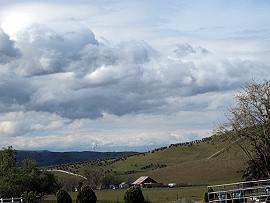 And here we are Monday, while I sit out here in the internet universe having my cup of coffee. Below is my favorite picture of this week. My favorite saying on a T-Shirt. NOW, I didn't say it was politically correct, but it is what I thought at one meeting.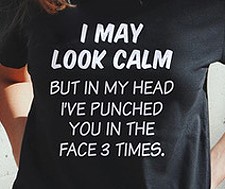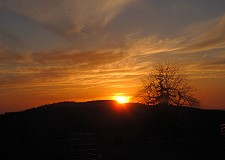 How did it get to be March and why haven't I lost weight? Hmmm, that is a thought to ponder!
Now this is my precious, spoiled, Molly giving me the look that she hates my camera!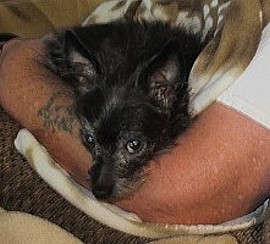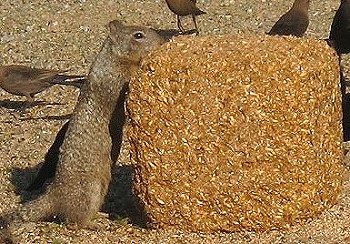 Below we have wife photo vs. husband photo of what makes a sunset picture. WHY does my husband want his tractor in his photo? NO, we will not take a vote. He'd probably win, and this is MY blog! He can have his own blog called TractorRMe!
---
Sincerely, Marsha J. Victory